Google is a big black box. Trying to game the search algorithm is a fool's errand. So how do you get rankings? The short answer is through a lot of experimentation and high-quality content. But you know what? Even if you experiment it doesn't guarantee success because of the three unseen laws of for medical website SEO.
Here is a review of the three unseen laws of SE0 for medical websites that the Zen Patient team put together for physicians looking to find patients through organic search:
1. Brand Queries
Most people don't realize the importance of brand queries. They think of SEO as building backlinks and on-page tactics. These tactics are a huge portion of getting rankings. However, if you're not leveraging the other things that people are not talking about, the things Google is really focusing on, especially in the future, you are not going to do well. What are the things Google finds to be important?
The first among those things are brand queries. Eric Schmidt, the President of Google once said in a quote that 'brands are the solution.'  What did he mean by 'brands are the solution'? According to Schmidt, Google trusts quality brands on a particular subject more than others. This is true for medicine. Physicians like Peter Attia, Dr. Axe, and Mark Hyman generate so much quality content on their websites that Google trusts their unique brands as medical professionals.
Building brands is something we focus on at Zen Patient. When we worked with Dr. Samuel Lee, for example, we focused on building his brand of being a spiritually based psychiatrist.  When we started to work with Dr. Lee we asked him, what differentiates you from the other psychiatrist in your area that a potential patient is evaluating? He said his focus on using spirituality as a healing modality and his focus on natural healing techniques were what he was most passionate about as a psychiatrist. These were themes we distilled into his branded website and content that we pushed out throughout the web.
Based on this branding work, we were able to brand his practice around spiritual and natural-based psychiatry and capture the search traffic for patients searching for an integrative and spiritual approach to mental health treatment.
This is critical to SEO for medical practices. You're hearing about fake news all over the web. It's not just a problem with Facebook—it's a problem with Google and every social site out there. Search engines want to focus on good quality content. The good sites that are not pushing out this junk that's duping people.
How do they know that your sites have valuable information? Brand queries. If you use Google Trends and you type in your name vs any of the other competitors, you'll see how popular your brand is. In essence, Google is giving you the free tool to see if your brand is going up to the right, is flat or is going down.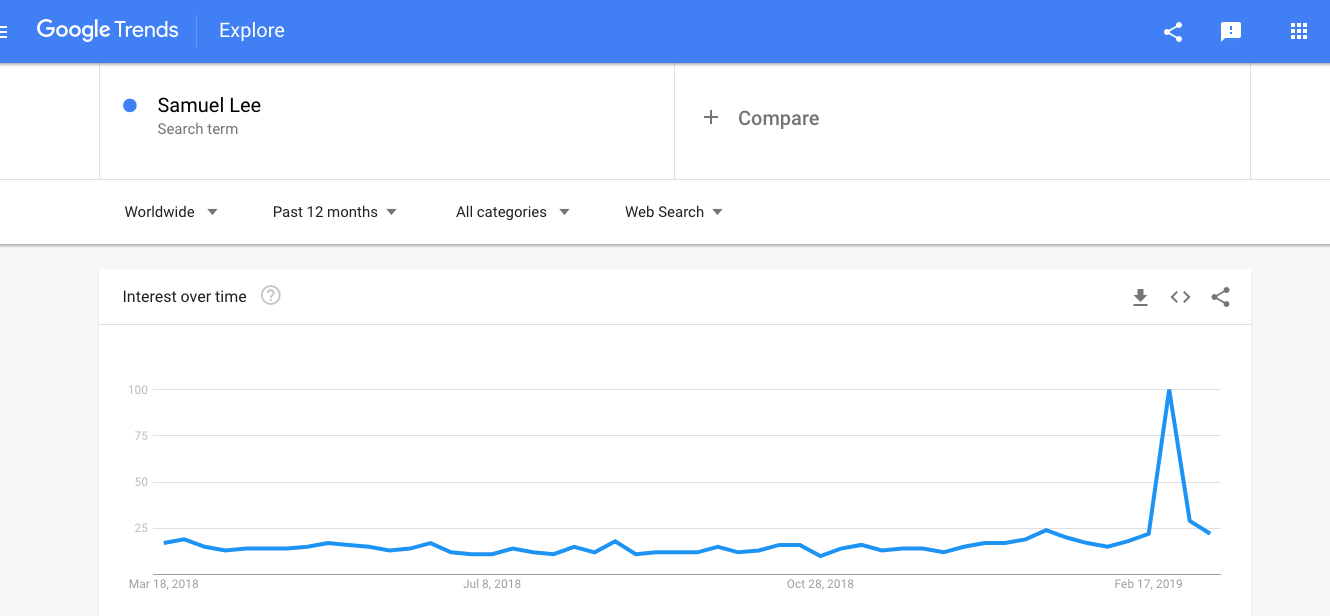 The goal is to keep growing your brand. The bigger you grow your brand, the better off you are going to be, and in the long run, the higher your rankings are going to get.
2. User experience.
It doesn't matter how well of a job you've done with SEO for your medical website. You may have built a lot of links, you've optimized your title tags, you've AB tested them, and you've written amazing content. If your user experience is bad, people will go to your site, and they bounce back because they don't find, what they are looking for, you will not rank well in the long run. Google is using what they call 'user metrics.' This includes time on site, dwell time, are people hitting the back button when they come to your site. Is there a lot of page views per visitor? All these things based on when a user does a search and Google then compare that to all the other people that rank for the same term. It will tell them if you should rank higher than the other people.
It doesn't matter if you've optimized your site or not. If users are not happy with the experience on your website, you are not going to do well.
3. SEO is going to adapt, you need to too.
Here's an example of this. We talk about things like voice search. According to Comscore, in 2020, half the searches will be voice search. Yet no one really cares to read about that or talk about it because voice search isn't that sexy to people. If you're not up to date with technology, the changes are happening, you're not going to do well in the long run.
It doesn't stop with just voice search. Think of it this way, Google Home is connected to your whole home, even your microwave, or oven. As you're cooking on your oven, you can end up saying, "Hey Google, what are some recipes for pasta?" That will end up pulling from search results.
If you don't adapt with technology, and where the world is going, you're going to get left behind, and your medical practice is not going to rank well in the long run.
These are all tactics you can do your self. If you want a team to help you along the way, our Zen Patient Grow product handles all of these advanced tactics for you. Please feel to reach out to us with any questions about how to improve your online digital presence.
Try Zen Patient at Your Practice
Provide your patients with better evidence based treatment experiences all while growing your practice.
Get started